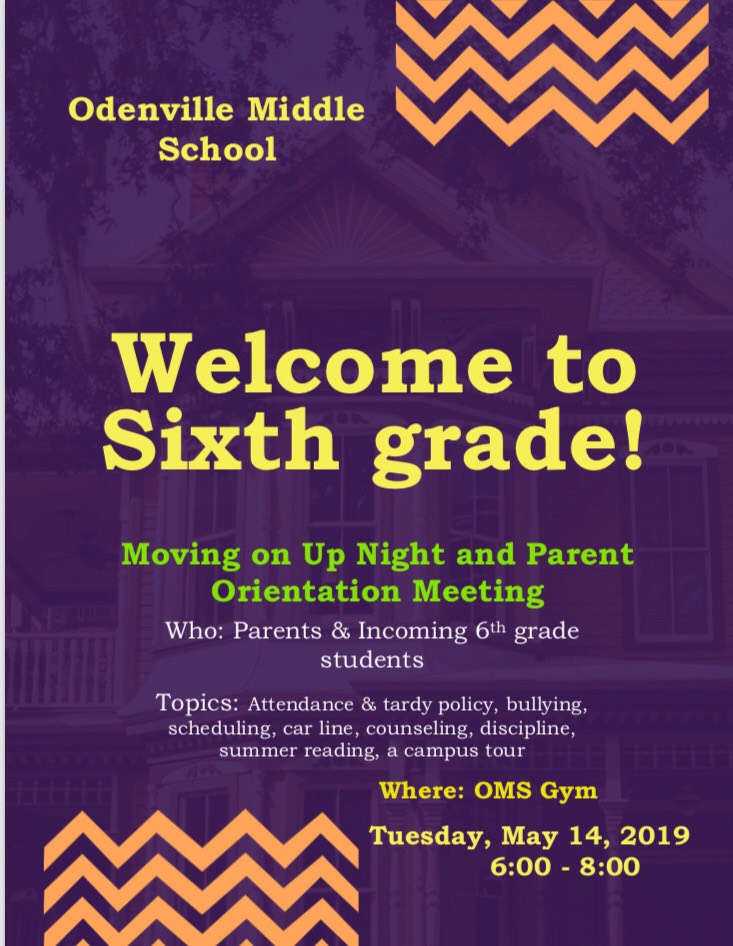 PARENTS, PLEASE HELP US IMPROVE OUR SCHOOL BY FILLING OUT THIS SURVEY.
PLEASE CLICK HERE FOR INFORMATION ABOUT A UNIQIUE JOB OPPORTUNITY AS A
2020 CENSUS TAKER.
April 23
Spring Band Concert
April 24
7th Grade Barons/Vulcan Field Trip
April 25
8th Grade Ballet Field Trip
April 29
SGA Campaigns Begin
April 30
Annie Jr. Parent Night
Last day to pay for Physical Trip
May 1
SGA Speeches and Election
May 3
Physical Trip*
Band Trip
May 6
7th Grade Greek Week Begins
May 7-10
Middle School Volleyball Tryouts
May 9-10
Middle School Baseball Evaluations**
May 10
Book Fair Begins
May 13-15
Middle School Boys Summer Basketball Tryouts
May 14
6th Grade Parent Meeting
Art Show
Choir Concert
May 15
Beta Field Trip 1
May 16
Beta Field Trip 2
May 16-18
Middle School Girls Summer Basketball Tryouts
May 17
Spring Fling
Faculty/Student Softball Game
May 20
8th Grade Graduation
May 21
6th and 7th Grade Awards Day
May 23
Last Day of School
*We strongly encourage anyone who intends to play any middle school sport next year to go on this trip.
** Baseball evaluations are to give coaches an idea of who should be on the team in 2020. The actual tryout will be in the Fall. However, everyone who wants to play in 2020 should participate.